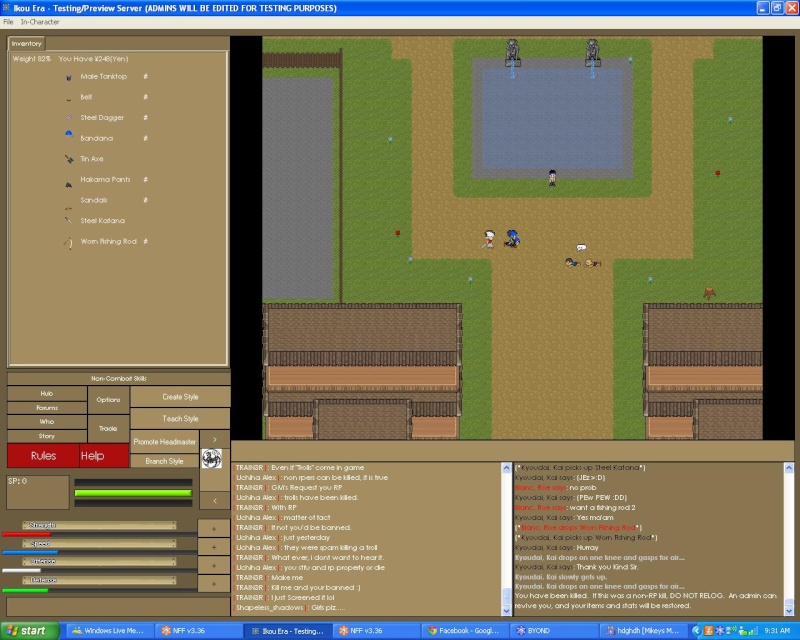 The First time he attacked me
Was because someone OFFERED a Weapon OCCly.
I RPed once i got to them ICLY, but then This Guy who is the Black smith got mad. Because we don't Buy Weapons from him. But he Dosent Sell them at all. Not To mention hes a Miner to, Hes just Taking up Jobs. The guy even fishes

! how can we have a working Community when you have Folks who Hog Jobs?
His Abuse was, Attacking ME non RPly Twice then Killing me.
The first time i understood, But After my Slick remark he attacked me again NON Rply and Killed me. This was Done out of Anger Seeing as i Said "Make me", He has no GM rights/Power In the past this was done and Players were Banned or Wiped Depending on who was Told.
I'm Asking for a Revive, And For Him to be Banned and Stripped of His Blacksmith Weapons/SP points for Unsportsmanlike Behavior.
MY Key is TRAIN3R
His IS UCHIHA, ALEX